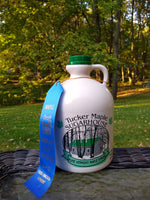 With every batch of our pure Vermont maple syrup, Tucker Maple is committed and strives to improve the quality of our pure maple syrup to ensure a superior product and great tasting experience for our customers .
It all starts with a Sugar Maple Tree
Pure maple sap is gathered from a Sugar Maple Tree like this one and then boiled until it becomes pure maple syrup density.
Pure All Natural Maple Syrup
Tucker Maple's pure, all natural Vermont maple syrup made in our allergen free sugarhouse.  It is rich in natural antioxidants and minerals.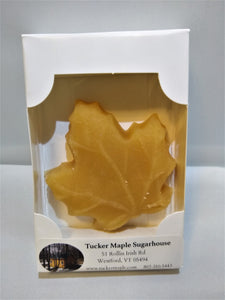 Pure Maple Bliss
Various tasty treats can be made with this single ingredient. By boiling pure maple sap to different temperatures and stirring will change the natural sugar content and make different treats such as maple sugar candy.
I love the Maple Syrup from Tucker Maple Sugarhouse! Tastes fantastic, great value, outstanding customer care, they care for the environment. Also the fresh Maple candies are incredible!

Luigi
Great products, great service! What can I say? Awesome maple sugar! I'll be back!
Thanks,

Jon